FREDIA FACT #634, I GREW UP WATCHING HELLA CARTOONS AND ANIMATION
I was a Blue's Clues baby, who grew into a Codename: Kid's Next Door kid, who then matured into a Totally Spies teen. Growing up, the soundtrack to my life was the theme song from The Fairly OddParents. I used to know all of the words to Spongebob's iconic ballad, "When I Ripped My Pants". If you know, you know.
WHAT

IS

FICTIONAL?
Fictional is your go-to-spot to find out what and where to watch incredible animation content. We'll be talking about animation that's family-friendly, for adults only, international and of course, magical and more.
The animation selection will draw from films, cable television, streaming services, and independent/online series. If you're looking for fiction, this is a fantastic place to find it.
CARTOONS ARE FOR ADULTS TOO!
The last time my perspective of the world changed for the better was when I was watching a cartoon. More specifically, a cartoon that was allegedly for children but really struck a chord with adults, like me. Have y'all seen Zootopia? I never knew how prejudiced I was until I watched that movie. It was the scene where Officer Judy Hopps was explaining to the media why the predators were going "savage". Officer Hopps had Nick the Fox all the way f**** up and all the other predators as well. As I was judging Judy, I realized I was a Judy.
When it comes to the themes of reality, the human condition, and interpersonal relationships, the adult animation world is a breath of fresh air. Animated film and television shows have the capacity to explore the underbellies of our world that would be literally impossible or too graphic to explore with real humans. For some reason, it is easier to talk about implicit bias in Zootpia with fictional animals than it is in real life with real humans.
The cartoons in this issue are meant to make you reflect and think deeply about who and what you are. The series and films in this week's issue ask insightful questions like: How did you learn about your body? What is the meaning of life and death? What does it mean to have a purpose?
BIG MOUTH
Periods, masturbation, and ejaculation is a cocktail for entertainment and sexual education. The now Emmy-nominated hit series Big Mouth follows the lives of Nick, Andrew, Jessi, and their gang of 7th-grade homies as they navigate through the humiliation of puberty.
WATCH TRAILER WATCH NOW ON NETFLIX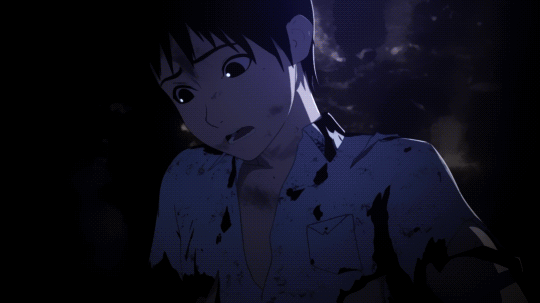 AJIN: DEMI-HUMAN
What if you couldn't die, even if you wanted to? Immorality is a key theme in this blood-filled, Japanese dark fantasy. I recommend binge-watching both seasons of this show as if your life depended on it. WATCH TRAILER WATCH NOW ON NETFLIX
MFKZ
What if humans aren't the most intelligent beings on planet earth? Any Vince Staples fans? How about RZA from Wu-Tang? Vince Staples and RZA lend their voices in this mind-bending superbeing story set in a dystopian metropolis.